Reno Omokri Reacts, as Supreme Court sacks APC David Lyon as Bayelsa Governor Elect and Declared PDP Diri Winner.
The apex court ordered INEC to issue fresh certificates to the candidates of the party with the next highest votes and with the required constitutional spread of votes in the results of the election, which are the Peoples Democratic Party's candidates.
RENO OMOKRI REACTS:
"A day to the swearing in! The Supreme Court did not even allow the man to enjoy one day. Better to have been a governor and removed, like Ihedioha, than to have seen the seat, almost touched and smelt it, only to be disappointed 18 hours to your swearing in!
"How do they expect the man to be addressed henceforth? Almost Governor? He can't be ex-Governor. What kind of near success syndrome is this? If the man should have a child after this, he should name the child Moses, whether or not the baby is Male of female. Ha!
Also Read: Bayelsa: Supreme Court sacks Lyon as Governor Elect, Declares PDP winner
"Supreme Court just changed the poor man's Valentines Day to Frankenstein's Day! A man that planned to give his wife the time of her life tomorrow, will now grieve his wife the cry of her life. What will they call him now? Pre Governor? Yoruba say, o ma se o!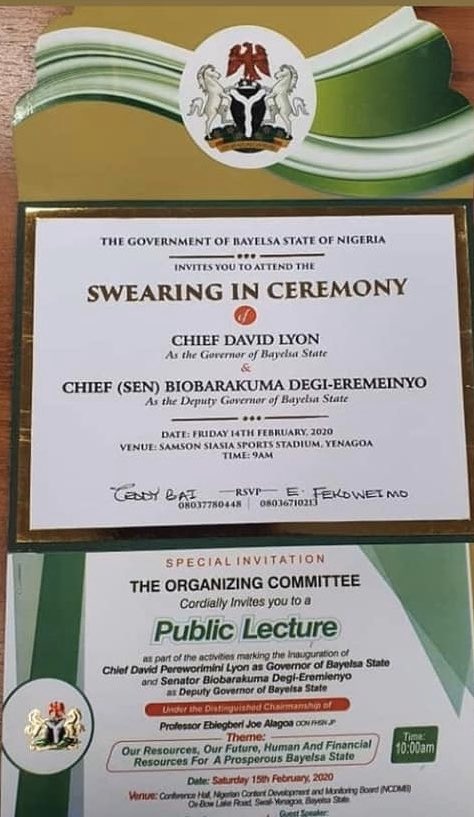 RECOMMEMDED SONGS: